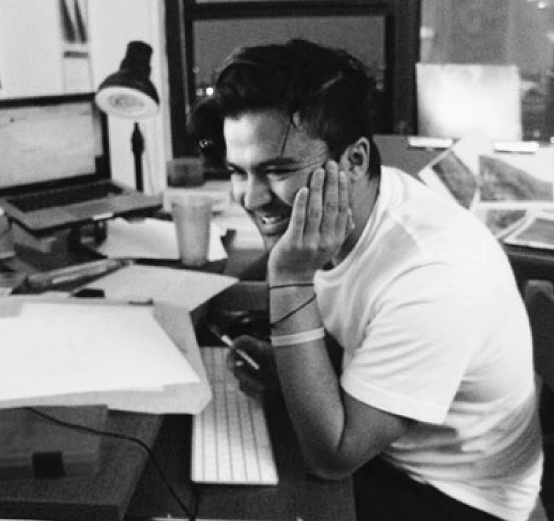 Hey there, I'm Sharm. I am a graphic designer that enjoys telling stories. 
I have worked for FCTRY, THE ONE CAMPAIGN, USA Today, Brandless & Verizon via Gyrate Media.
I received my BA in Communication Design from Pratt Institute.

A little about me, I like to take on big projects such as signing up for my company's 401k, even though I don't think I can run that far. I am in a band called The Loners At Lunch. We don't have any members yet, aside from me. However, we did just get 16 followers on Soundcloud, so we might blow up in a year or two. 
I enjoy listening to NPR, graduation speeches, or people standing up and telling jokes. Please feel free to check out my work and reach out if you wish to collaborate, freelance, or go on a very long run. Thank you.